Do you want to be a Truck Driver?
Agricultural cooperatives are built on the foundation of a supply chain, and every supply chain needs transportation to keep things moving where they need to go, when they need to be there. Truck Drivers maintain safe and effective driving in vehicles up to 30 ft long and 12 ft tall, and bring a thorough knowledge of the agriculture production cycle to cooperatives.
Meet Michaela
There's always new territory to be explored when working as part of a co-op—especially behind the wheel of a truck. Michaela channels a passion for exploration into every trip delivering cattle feed to producers, along with her background knowledge growing up on a farm. While female Truck Drivers may be few, Michaela proudly embraces being a pioneer.
Career Profile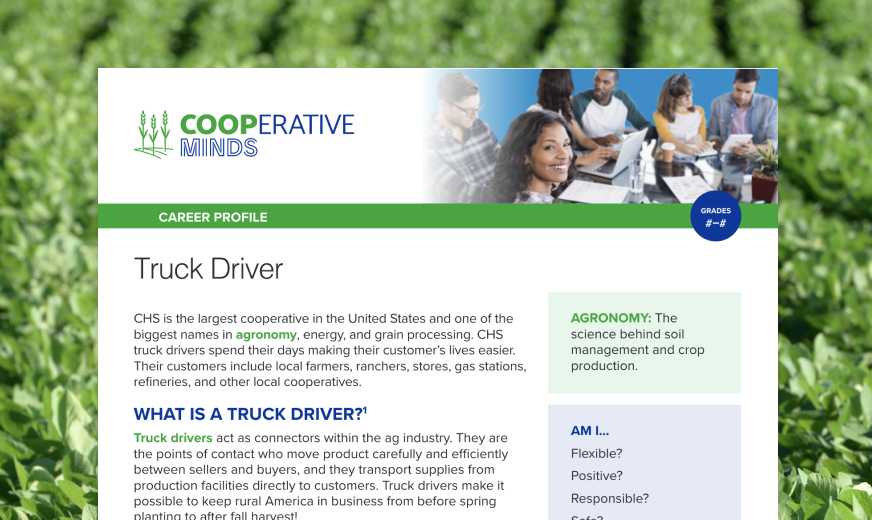 Truck Driver
High School | Grades: 9–12
2:45
Truck drivers act as connectors. They move product carefully and efficiently between sellers and buyers, and they transport supplies from production facilities directly to customers. Truck drivers make it possible to keep rural America in business from before spring planting to after fall harvest!
Student Activation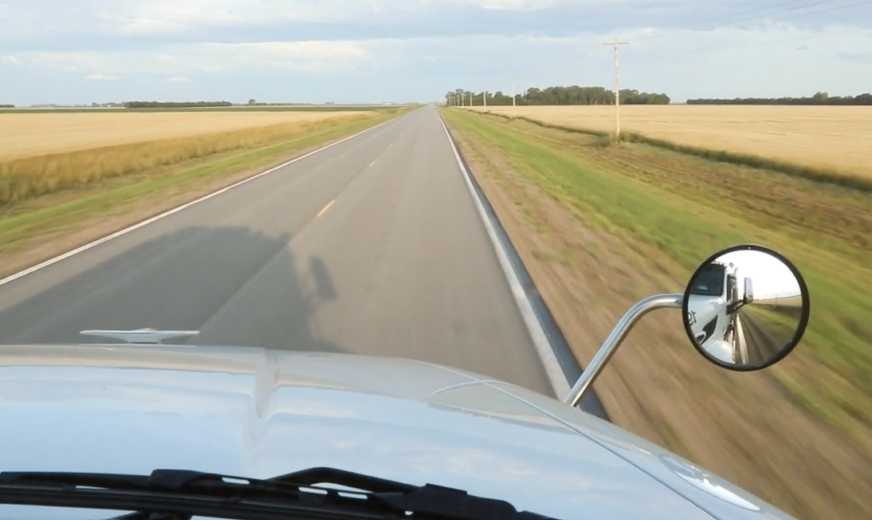 Career Activity for Truck Driver
High School | Grades: 9–12
2:45
Find easy ways for students to start cultivating the skills needed to achieve success with a hands-on investigation into this cooperative career.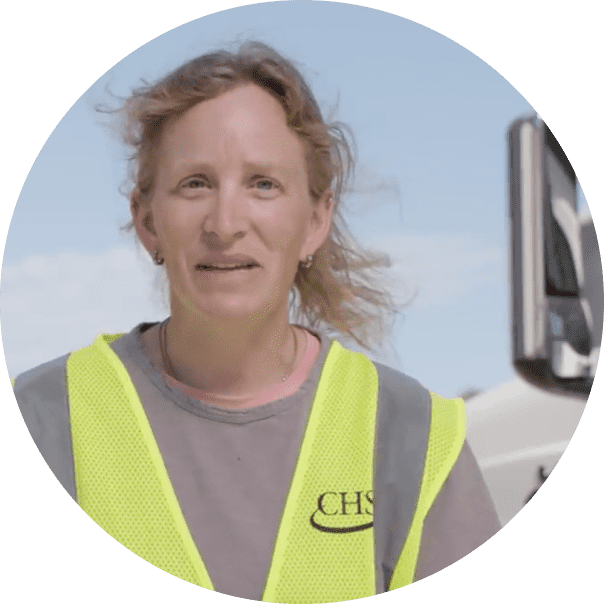 "It's not hard at all to drive a truck. You tell the truck what to do."
Michaela Wendlandt
Truck Driver
Additional Careers to explore
Get a look inside the day-to-day duties of co-op professionals and inspire the next generation of agriculture innovators with these career profiles.