Do you have an appetite for Nutrition?
There are many vitamins, minerals, and other essentials our bodies need to stay healthy, which we get through what we eat (our diet). Animal Nutritional Consultants combine an expertise of dietary needs with the communication skills necessary to help others learn and benefit from this expertise.
Meet Barb
It's not just people that have to maintain a healthy diet—animals need to eat good too! Barb is an Animal Nutritional Consultant who helps farmers raise the healthiest animals possible using scientifically designed dietary rations. Barb's lifelong passion for animals fuels her ability to support livestock, which in turn helps farmers and cooperatives thrive.
Career Profile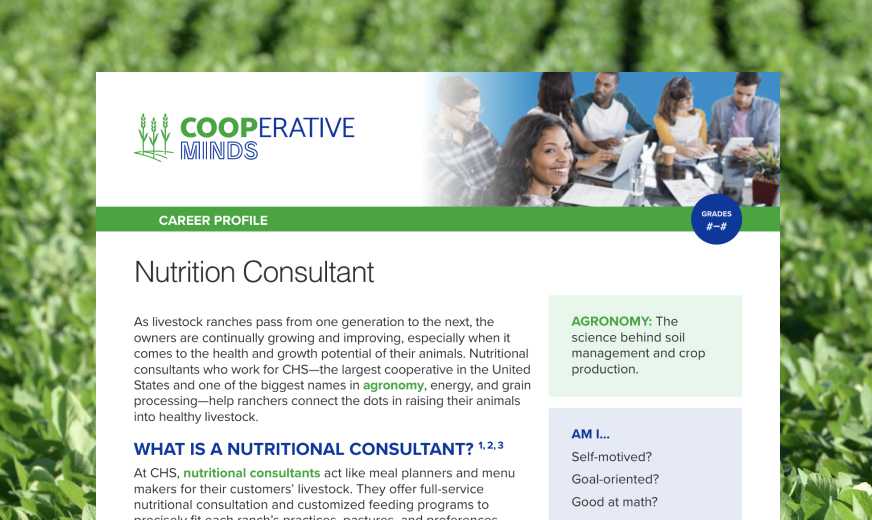 Animal Nutritional Consultant
High School | Grades: K–12
2:45
At CHS, animal nutritional consultants act as meal planners and menu-makers for their customers' animals. They offer full service nutritional consultation and customized feeding programs to precisely fit each farm or ranch's practices, pastures, and preferences. When an animal nutritional consultant hears a producer's needs, they try to bridge the gap between where the animals are and where they need to be.
Student Activation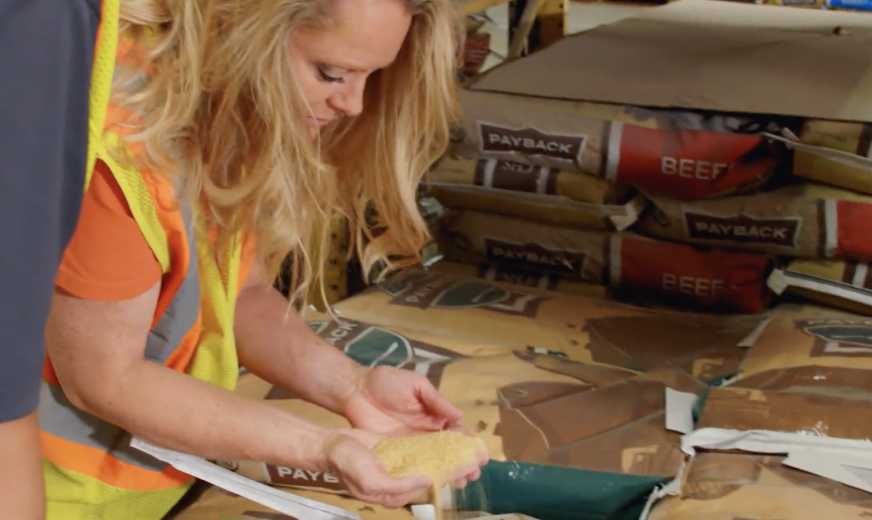 Career Activity for Animal Nutritional Consultant
High School | Grades: K–12
2:45
Find easy ways for students to start cultivating the skills needed to achieve success with a hands-on investigation into this cooperative career.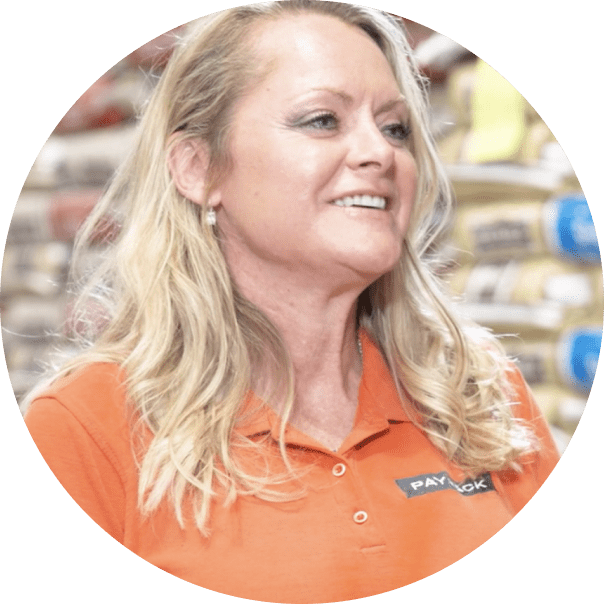 "You'll never be good at something you don't enjoy."
Barb Carruthers
Animal Nutritional Consultant
Additional Careers to explore
Get a look inside the day-to-day duties of co-op professionals and inspire the next generation of agriculture innovators with these career profiles.