Do you want to explore tech innovation in agriculture?
As more farming operations develop and grow, the amount of available space left around the world for growing food is shrinking, so farmers must find smart ways to produce more with less. Senior Business Analysts involved in agriculture use software and innovative digital tools to help agricultural cooperatives maximize the success of their farmer members.
Meet Evan
Get a glimpse at the future of farming with a co-op teammate who helps farmers…all the way from his desk in the IT Department! Evan uses exciting digital tools that enhance the way farmers analyze their crops and improve the infrastructure of agriculture. Evan harnesses his tech skills to provide valuable new perspectives to farmers and cooperatives.
Career Profile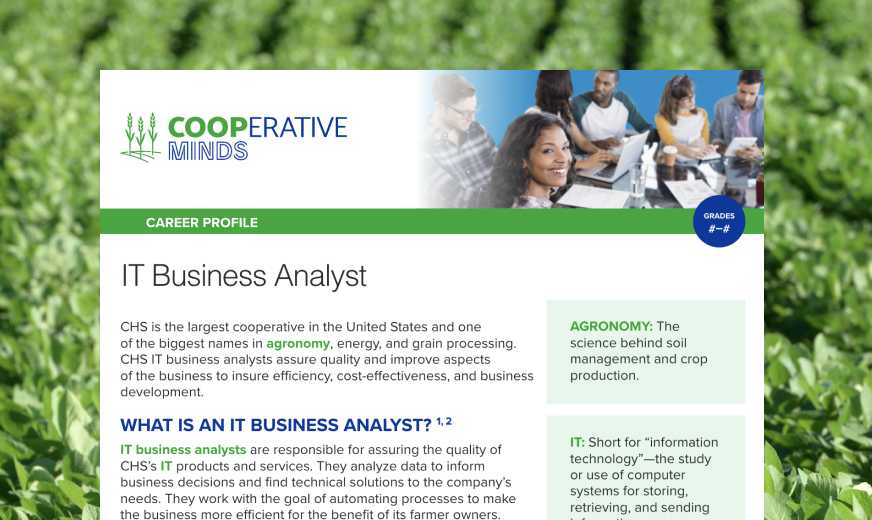 IT Business Analyst
High School | Grades: K–12
2:45
IT business analysts are responsible for assuring the quality of agribusinesses' IT products and services. They analyze data to inform business decisions and find technical solutions to a company's needs. They work with the goal of automating processes to make the business more efficient.
Student Activation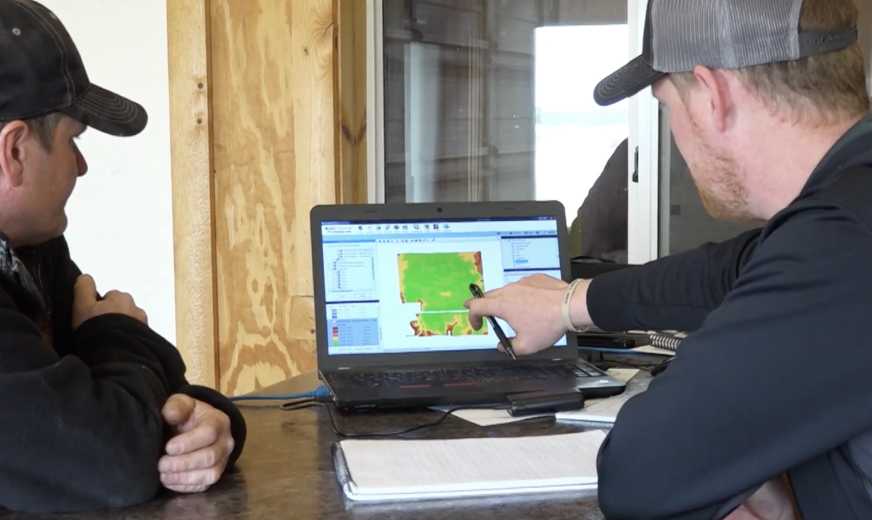 Career Activity for IT Business Analyst
High School | Grades: K–12
2:45
Find easy ways for students to start cultivating the skills needed to achieve success with a hands-on investigation into this cooperative career.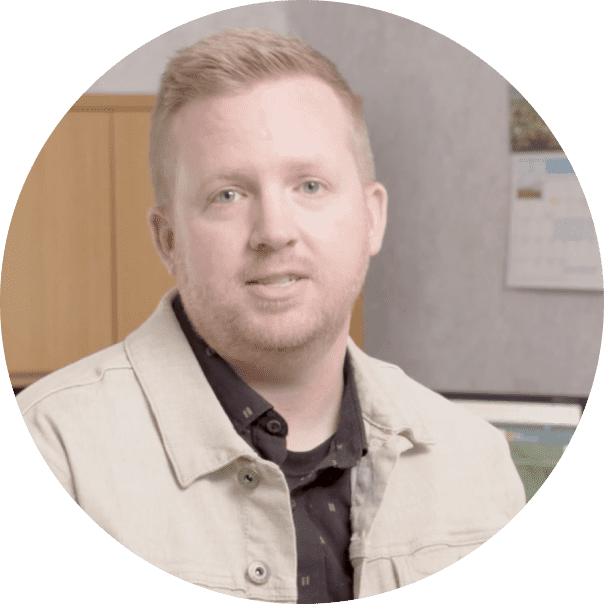 "Having a non-ag background is excellent because you bring a new mindset to farming."
Evan Sieling
Senior Business Analyst, CHS
Additional Careers to explore
Get a look inside the day-to-day duties of co-op professionals and inspire the next generation of agriculture innovators with these career profiles.